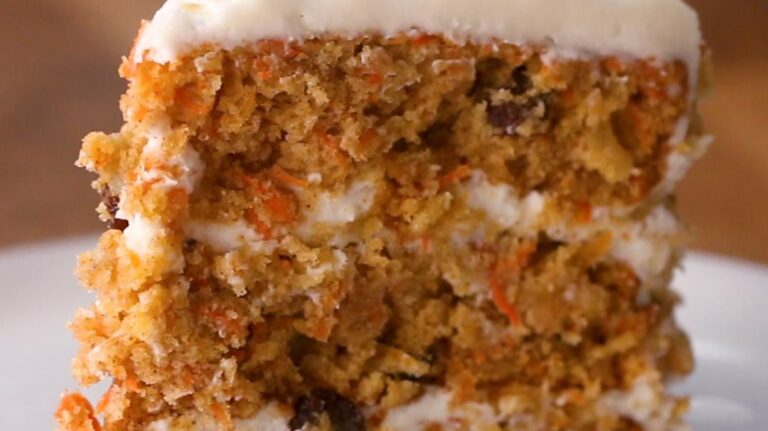 NOTE:   This cake is not only beautiful, but it is truly the best carrot cake I have ever served. You will love the moistness pared with cream cheese frosting topped with coconut.
Ingredients:
Butter                                             
Flour
2 cups flour
2 ¼ cups sugar
2 teaspoons baking soda
1 teaspoon baking powder
½ teaspoon salt
2 teaspoons Cinnamon
3 cups carrots, finely chopped or grated
4 eggs
1 ¼ cup mild olive oil
2 teaspoons vanilla
1 cup walnuts or pecans, finely chopped
1 cup raisins, optional
¾ cup coconut for topping
Toasted candied pecans
3 (8-ounces) packages Philadelphia Cream Cheese
½ cup butter
4 cups powdered sugar
1 teaspoon vanilla
½ cup whole pecans
1 tablespoon sugar
Instructions:
Preheat oven to 350-degrees. Butter and flour three 9-inch cake pans. In large bowl, combine flour, sugar, baking soda, baking powder, salt and cinnamon. Add the carrots and mix. Add eggs, oil, vanilla, walnut, and raisins. Blend well and pour the batter into the cake pans.
Bake for 32 to 34 minutes, or until cake bounces back when touched. Cool on wire racks for 10 minutes. Remove from pans and continue to cool on racks (sprayed with cooking spray) until completely cooled.
Prepare Cream Cheese Frosting by combining cream cheese, butter, powdered sugar, and vanilla: mix with electric mixer on medium until smooth. Place first cake layer topside down on cake stand and frost. Continue with second layer. Place third layer topside up and continue to frost sides and top of cake.
Place coconut around sides and top edge of cake and inward about 2 inches. Place pecans in dry skillet with sugar added. Toast about 2 to 3 minutes, stirring often. Place the Toasted
Candied Pecans in a row around the inner circle of the top layer. Place 3 large maraschino cherries in the center.
Refrigerate until ready to serve. Serves 12 to 16