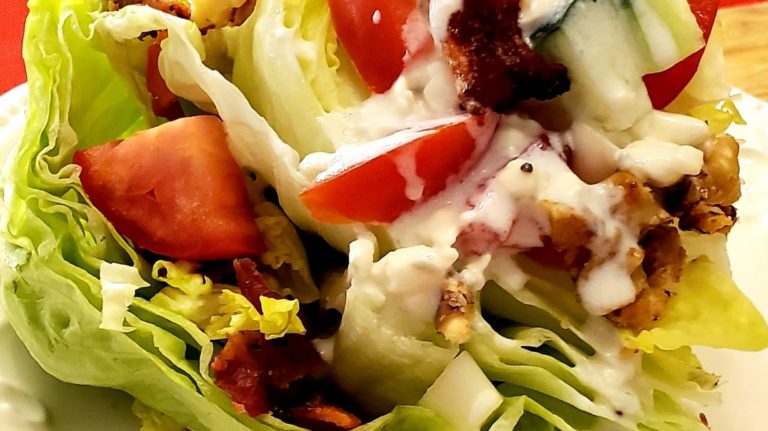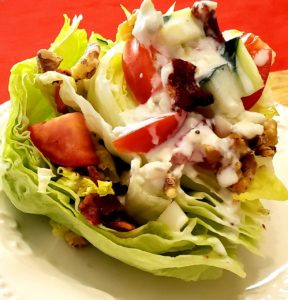 NOTE:  This dressing is not at all offensive, but rather a sweet smooth dressing that capivates the taste buds.  Perfect for the Wedge Salad with Candied Walnuts.
Ingredients:
1 cup crumbled blue cheese
½ cup sour cream
2/3 cup buttermilk
2 tablespoons red wine vinegar
2 tablespoons extra virgin olive oil
2 tablespoons sugar
2 cloves garlic, minced
Ground black pepper
Instructions:
Combine blue cheese, sour cream, buttermilk, red wine vinegar, olive oil, sugar, garlic and ground black pepper in a medium bowl. Using an electric mixer, mix all the ingredients until just combined.  If possible, make the dressing earlier in the day and chill in the refrigerator for a few hours before using.  NOTE:  This recipe has been doubled from the original recipe on page 66, in cookbook, Rosalie Serving Country.