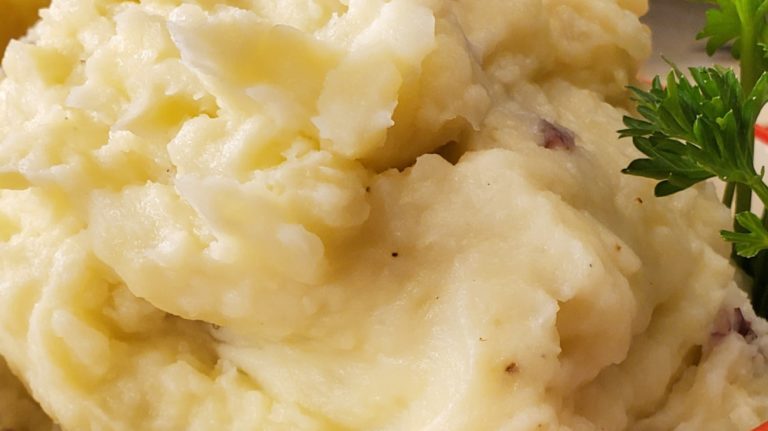 NOTE: There are no unusual ingredients in this dish, just the basics of rich cream and real butter to do the trick.   Use red potatoes, and mash with or without the skins.
Instructions:
Wash and peel potatoes or leave with partial skins on if desired. Cut potatoes into quarters and boil in a 3-quart heavy pot in salted water for 20 minutes, or until tender.  Drain well and keep in strainer.
In same pot, combine milk and cream; heat until very warm. Remove from heat.  Place potatoes back into the hot liquid.  Mash the potatoes with a potato masher, or ricer if desired.  Do not use an electric or hand mixer.
Stir potatoes well after mixing and return to low heat. Continue to stir with slotted spoon; add butter, salt, and pepper to taste.  Add additional milk or butter if desired.  Serve with or without gravy.  Serves 6.