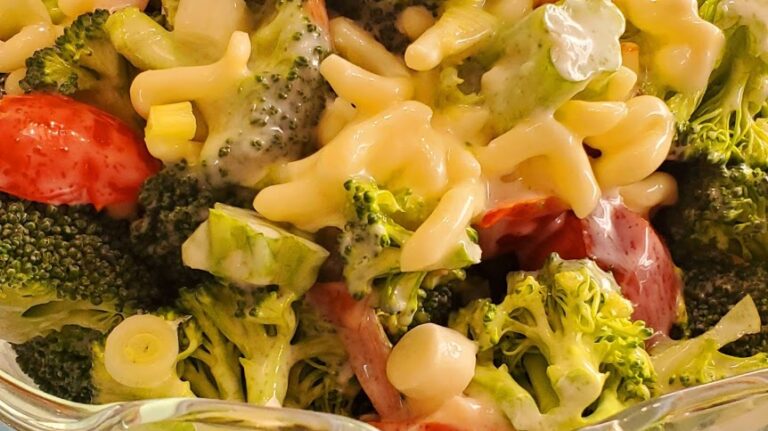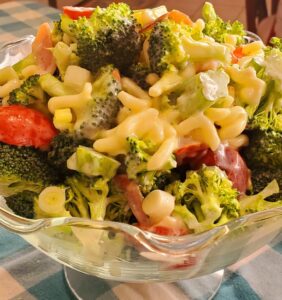 NOTE:  Prosciutto is an Italian ham that is cured with salt and spices, and it gives this dish a real punch.  Paired with the creamy dressing, it is sure to excite your taste buds.
Ingredients:
12 slices prosciutto
2 heads broccoli
1 (8- ounce) bag shredded provolone
 Or rope provolone, if available
5 green onions cut small, tops included
1 (16-ounce) carton cherry tomatoes
1 1/4 cup mayonnaise
½ cup sugar
1 teaspoon lemon juice
3 tablespoons cider vinegar
Curly red lettuce leaves
Instructions:
Cut the prosciutto into small pieces; set aside.
Rinse broccoli in cool water; pat dry.  Trim stems from broccoli and separate into small florets.  Place florets in large bowl.  Add prosciutto, provolone, onions, and tomatoes.
In small bowl, combine mayonnaise, sugar, lemon juice, and vinegar. Mix well and add to broccoli mixture, stirring and coating the vegetables evenly.   Serve on small salad plates over large curly red lettuce leaves.  Serves 12.