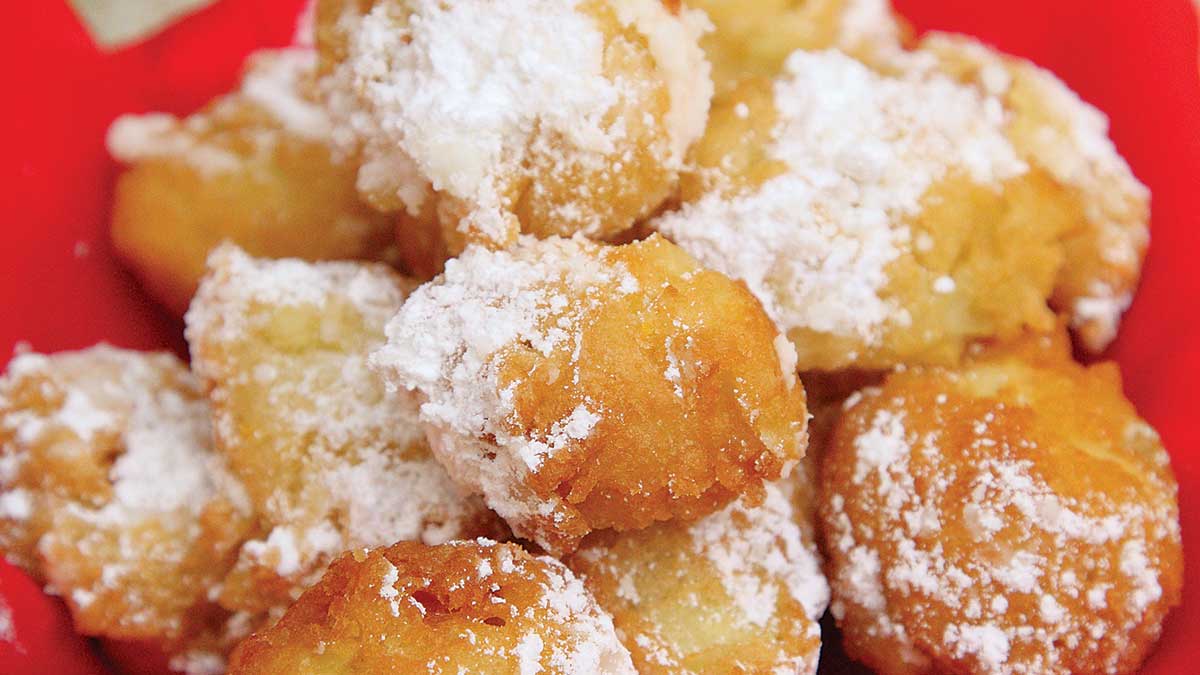 Great on the break buffet, these sweet old-fashioned apple fritters will disappear in no time. Sprinkled with lots of powdered sugar and served while still warm or slightly cooled, they are much like a cake doughnut. Three dozen too many? Cut the recipe in half… works just as well.
Ingredients:
3 cups flour
1/2 teaspoon salt
2 teaspoons baking powder
1/2 cup sugar
1 large egg
1 cup milk
1/4 cup butter, melted
2 teaspoon grated orange rind
1/4 cup fresh orange juice
2 cups apples; finely chopped
1 teaspoon vanilla extract
mild olive oil
sifted powdered sugar
Instructions:
Combine the flour, salt, baking powder, and sugar in a large bowl; mix together.
In a separate bowl, combine the egg, milk, and butter and beat together lightly. Stir in the orange rind, orange juice, apples, and vanilla extract. Add to flour mixture and stir together just until dry ingredients are moistened.
Pour oil to a depth of 2 to 3 inches into a large Dutch oven; heat to 350 degrees. Drop batter by rounded tablespoons into hot oil. Fry fritters in batches for 1.5 minutes on each side or until golden brown. Drain fritters well on paper towels and cool slightly. Sprinkle with powdered sugar.