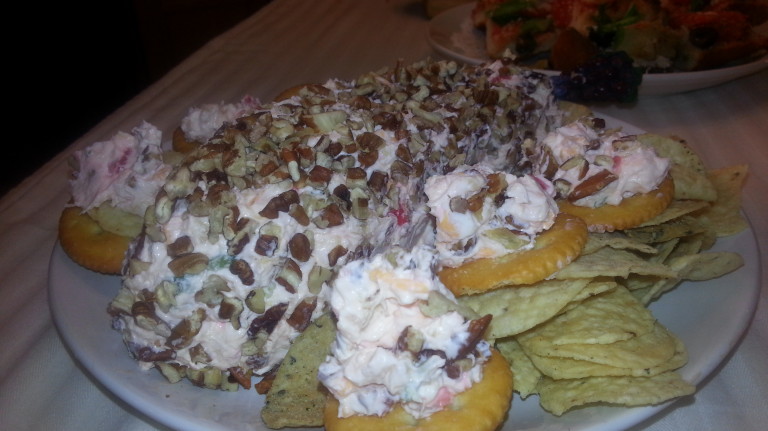 NOTE:  This cheese ball is perfect for your Super Bowl appetizer.  It is combined with cream cheese and sharp cheddar and loaded with flavor.  Roll it is chopped pecans, and serve it with your favorite crackers or chips.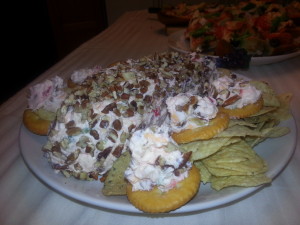 Ingredients:
2 (8-ounce) packages cream cheese, softened
1 cup shredded sharp cheddar cheese
1 tablespoon grated onion
2 tablespoons green onions, chopped with tops included
2 tablespoons green pepper, finely chopped
1 (8-ounce) can crushed pineapple, drained
2 teaspoons maraschino cherries, finely chopped
1/2 teaspoon seasoned salt
1 teaspoon lemon juice
1 cup chopped pecans
Instructions:
Combine softened cream cheese and cheddar cheese in a medium bowl.  Add the grated onion, chopped green onions, green pepper, pineapple, maraschino cherries, and salt and lemon juice.  With clean hands, mix the cheeses and remainder ingredients together, about 3 minutes, or until completely combined.
Place the cheese mixture in the refrigerator for about 1 hour, or until chilled.  Shape the cheese into a football and roll in chopped pecans.  Place on tray and serve with your favorite crackers or chips.  Makes a large cheese ball.