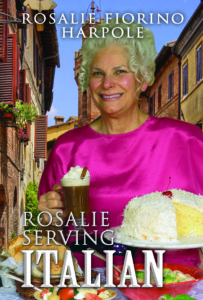 Hello Everyone!  Don't miss The Halo & Wings Christian Bookstore event featuring local cookbook author, Rosalie Harpole.   She will be signing both of her cookbooks, Rosalie Serving Country, and Rosalie Serving Best Loved Italian.   Rosalie lives in Troy, MO., where this book signing will be held.  This store has a little bit of everything, and you will love the beautiful prints that are on display.
Event Details:
Date: March 24, 2018
Time: 10:00 AM to 3:00 PM
Where: Troy, MO.
Address: 880 E. Cherry St. Troy, MO. 63379